Up to 30% more efficient customer service enabled

by reducing operational mistakes with smart business rules that work behind the scene.
How does ASEE Digital Branch
make customers' lives better?
Predefined processes, which are an integral part of Digital Branch, allow the client to have an identical client experience as on other digital channels.

Use of customer data in combination with the power of AI algorithms enables banks to personalize customer servicing and provides fast & accurate information over the most efficient channel for the bank's client.

BPM and Decision Engine included
Automated, flexible, and result-oriented banking processes for banks that would like to scale and remain the highest quality of business at the same time. We embedded hundreds of processes designed specifically for modern bank operations with the goal of providing effective customer servicing.

Creating a Future-Proof Branch
ASEE Digital Branch Solution ensures that customer experience is at the heart of branch operations, instead of low-value transactions. The solution enables banks to provide a true omni-channel experience with the right mix between a physical branch and advanced technology.
Most loved Digital Branch features: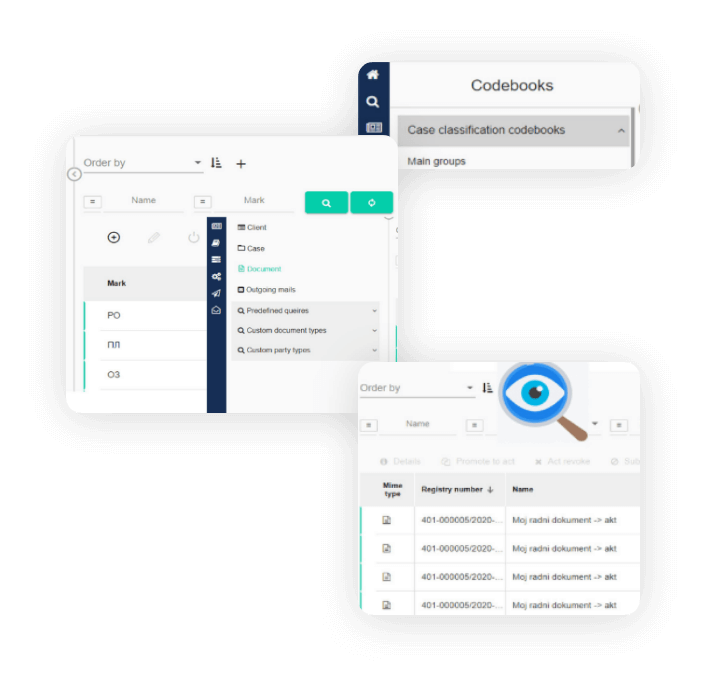 ASEE Digital Branch
main characteristics:

Infrastructure-independent platform
ASEE Digital Banking is an infrastructure-independent platform built to deliver exceptional digital customer experience for the banking apps and workflows.

Easy to integrate solution
Using our APIs, you can start and stop sessions, adjust capacity, and get real-time analytics. We develop this so that functionalities of our platform can be accessed in a programmatic way making it easy to integrate with your existing infrastructure.

Vendor independent solution
Supporting business flexibility, the ASEE Digital Branch solution is vendor-neutral and fit for deep integration with adjacent business applications on your infrastructure.
Results

you could expect:

Better up & cross-sell opportunities

Saving in operational costs

Faster customer onboarding
How to start

with the ASEE Digital Branch solution?
Meet and exceed customer expectations with flexible and scalable omnichannel banking solutions which let you easily deploy new web and mobile features that make a positive impact on customers' day to day life over all touchpoints.
Mark a business critical processes
Define roles, rules and a workflow journey
Start with initial process implementation and a training
Send us a message, or call us
Lets connect and start exploring how intelligent way of documentation and process monitoring of internal processes help companies be more productive.
Call us (+48 22) 574 86 30