Fieldwork 4 is an integrated solution for asset management and design, planning, and implementation support for construction projects.
Comprehensive Project Planning and execution

Create detailed project plans, budgets, and cost sheets with ease. Allocate resources efficiently to optimize project costs. Identify and mitigate potential risks before they impact your project. Foster collaboration among project stakeholders with centralized communication and document sharing. Assign, track, and monitor tasks in real-time to ensure everyone stays on track. Monitor project progress and make data-driven decisions for timely completion.
Cost Control

Keep a close eye on project expenses with real-time budget tracking.  Handle change orders swiftly and accurately to minimize cost overruns. Streamline procurement and manage subcontracting  relationships for cost-effectiveness.
Maintenance planning

Use data to plan maintenance activities and extend the lifespan of your structures.

Asset Management: Keep an organized inventory of all construction assets for easy maintenance scheduling.

Contracted SLA management: Ensure warranty claims are filed in a timely manner to maximize ROI or service provisioning profitability.
Document management

Efficiently handle documents, collaborate seamlessly, and manage easily according to your local regulatory and administrative requirements and compliances. Tailor rules and policies to your specific needs. Streamline your intricate, ongoing processes with a comprehensive approach to managing case collaborations, task assignments, and approval requests. Enhance and automate your workflow, decision-making, opinion gathering, and approval processes for optimal efficiency.
FieldWork 4 Industry stakeholders
How can Fieldwork 4 help your business and boost compliance?

Improved project efficiency and cost control

Enhanced risk management and compliance

Improved profitability and business growth

Reduced regulatory risks and legal issues

Better asset and facility maintenance

Informed, data-driven decision-making

Increased customer satisfaction

Scalability and operational efficiency
Fieldwork 4 features for better way of construction project managing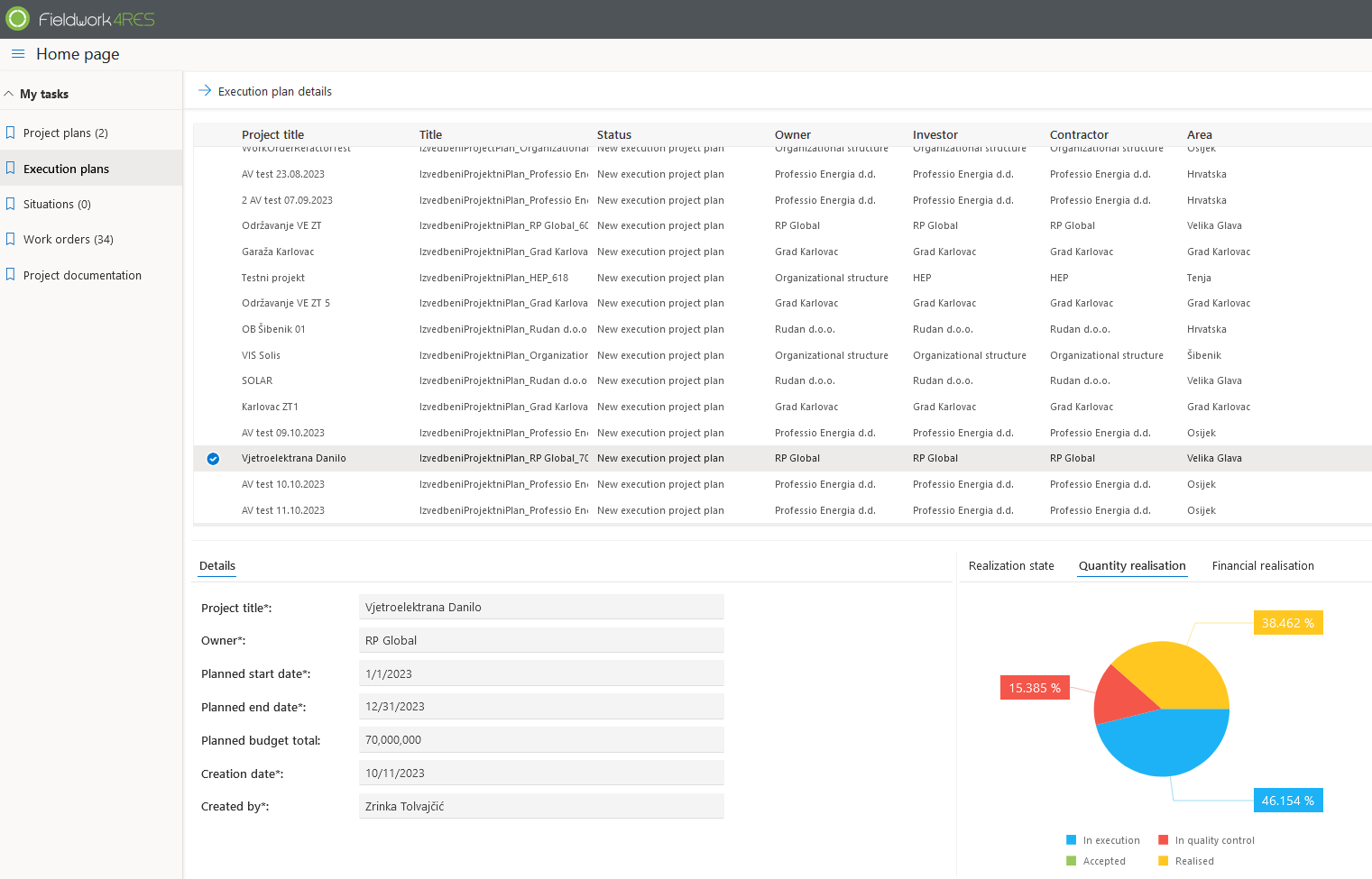 Fieldwork 4

integrated business
Enabling ERP and other third-party integrations for standard and industry specific processes related to asset management, customer service, procurement, contracting, invoicing​…
Integrate your user directory to easily manage access and hierarchy-based roles. ​
Turn your real-time events into IoT/Mail triggered work orders​.
Import and visualize BIM data for planning, execution and maintenance. Transfer completed work orders data to Autodesk Construction Cloud.
Product developed in accordance with ISO 55001 and ISO 19650 guidelines.
Send us a message, or call us
Lets connect and start exploring how intelligent way of documentation and process monitoring of internal processes help companies be more productive.